Buy CCD/CMOS Cameras and Accessories at Ikona Imaging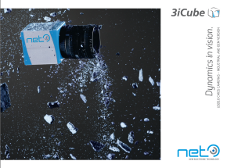 3iCube - USB3.0 CMOS CAMERAS
NET´s easy to use compact camera with USB3.0
5 Gbps interface taps the full potential of the latest CMOS image sensors to set new standards in regard of achievable frames rates and  image quality.
It supports 24-bit RGB true color while offering a high speed interface for most challenging applications like multi-camera systems. NET offers 3iCube with resolutions from 0.4 to 10 megapixel and high speed frame rates at full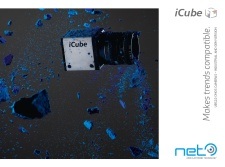 iCube - USB2.0 CMOS CAMERAS
NET´s iCube USB 2.0 series has been designed as an "easy to use" compact camera with an USB Interface and high performance CMOS image sensor. It is offered as industrial and board level camera.
iCube is dedicated for the integration into factory automation, quality inspection, surveillance and non industrial applications like biometric and microscopy. The iCube series is a universal plug and play camera linked with a notebook, a PC or even for an embedded computer system.